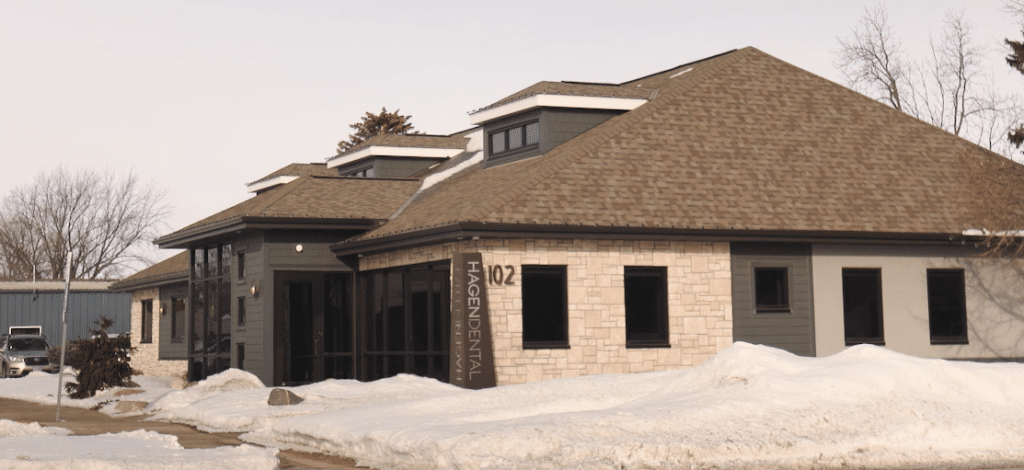 With fiber internet from ReadiTech, Hagen Dental is redefining rural dental care
Like most industries, dentistry has changed dramatically over the past 15 years–and Hagen Dentistry has changed along with it.
When Jesse Hagen opened the doors to his Casselton, ND dental practice in 2007, he had to photocopy each x-ray by hand, stuff it in an envelope, and mail it off to a lab for analysis. It could take days, even weeks, to get results that could then be shared with the patient.
"That's just not relevant anymore," Hagen said. "The overall patient experience has changed drastically and our efficiencies and our ability to work quickly with it has changed a lot too."
With innovative new technologies and fiber internet from ReadiTech, Hagen is now able to provide his patients with a speed and quality of care typically unheard of in a small town like Casselton.
"We pride ourselves on providing very up-to-date, modern dental services," Hagen said. "Now we can provide all the services that you'd be able to get in a bigger city right here in rural North Dakota."
Located 20 miles west of Fargo, Casselton is a small, tight-knit community of just over 2,500. It's home to many former Fargo residents who have relocated to enjoy a quieter, simpler way of life while still benefiting from the proximity to a larger city.
In July 2020, ReadiTech began the process of deploying lightning-fast fiber-optic internet to the community. Unlike the shared copper lines that Casselton residents previously depended on, fiber offers a direct connection from a home or business to the ReadiTech office–making it faster, more reliable, and more secure.
Since coming to Casselton, ReadiTech has connected a large amount of homes and businesses to fiber. For residents across the community, this has allowed for faster browsing and smoother streaming; for Hagen Dental, it's created an entirely new way of providing care.
"When I first started here, we didn't even have internet for the first month. Now we rely on internet-based phones. If we have new patients coming to see us, their paperwork is all done ahead of time and sent to us over the internet," Hagen said. "All of these tools require having a reliable internet connection."
One of the most dramatic changes to day-to-day operations at Hagen Dental is the way they collect and analyze scans.
"One of the things that we like to do for all of our new patient appointments is we try to take a digital scan of your teeth," Hagen said. "As dentists, we can see a lot of things in your mouth that you can't. It's much easier if you see what we're seeing."
After the scan is completed, Hagen and his team create a digital mock-up of what the patients' teeth would look like after a particular treatment or procedure–and with fiber internet, the results are almost instantaneous.
"In the past, that was a process that would take a couple of weeks for us to have all the information back," Hagen said. "Now we can have a mockup ready for you within two or three minutes, and we can show you in real time what the possibilities are."
Patients trust Hagen to provide quality, timely care–and Hagen trusts his neighbors at ReadiTech to provide the technology that makes it possible.
"it's great having service right here in town, with the office literally right across the street from us," Hagen said. "We actually know the people that we're working with."
On the off chance that Hagen experiences an issue with his internet connection, he knows that a local ReadiTech technician will be on the ground as soon as possible.
In less than two years, fiber from ReadiTech has changed the way that Casselton residents live, work, and play. And Casselton is just the beginning; ReadiTech has already begun deploying fiber to neighboring Mapleton, ND, and the growing community of Horace, ND.
Just like ReadiTech is constantly working to expand internet access to rural North Dakotans, Hagen Dental is always improving and innovating to better serve the community.
"There's always a better way to do something," Hagen said. "And if there's a better way to do it, we are going to try."