We are here for you.
Learn more about ReadiTech and how we have become your local technology solutions provider.
our mission
ReadiTech strives to be client-focused and technology-driven, offering state-of-the-art solutions for your home and business.
Our Divisions
ReadiTech
Managed IT, Security, and Phone Systems
ReadiTech Fiber
Fiber Internet, phone, and Arlo Home Security in Casselton, Mapleton, and Horace, ND
ReadiTech Engineering
Telecommunications and network engineering services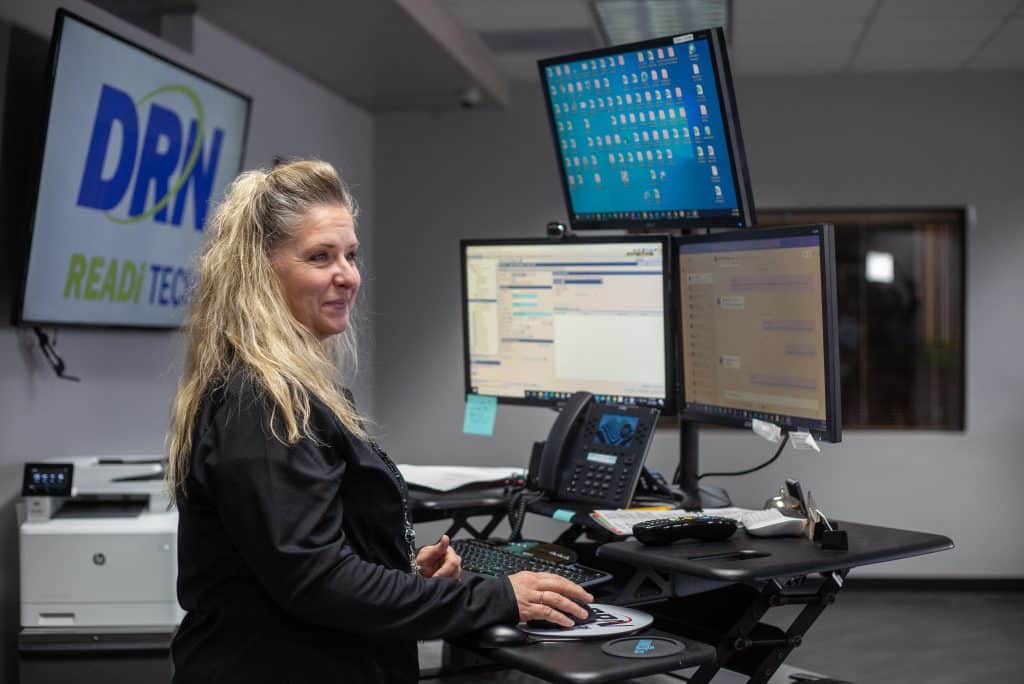 At ReadiTech, we know innovation. Our roots go back to 1950, serving rural southeastern North Dakota.
A lot has changed in telecommunications since 1950 when DRN, our parent company, started providing service as a telephone cooperative. Today, DRN serves 32 communities and its infrastructure is 100% fiber-optic providing Gigabit Internet and other vital connections.
For 70 years, we have been working hard to provide the latest state-of-the-art communication services. Our cooperative area was one of the first 100% fiber-to-the-home projects completed in the nation in 2012.
Established in 2010, ReadiTech allows us to serve innovative services outside our original cooperative area.
Developed to support businesses in DRN's cooperative area with their IT needs, ReadiTech has grown to a regional technology & broadband company. We have grown to better support our current and future clients through growth and acquisitions. ReadiTech has acquired two other technology companies since its start:
CompQuest Technologies in Aberdeen, SD in 2017
Insight Technologies of Fargo, ND and Grand Forks, ND in 2019

ReadiTech Fiber was established in 2020 to bring fast, reliable fiber broadband to Cass County in North Dakota.