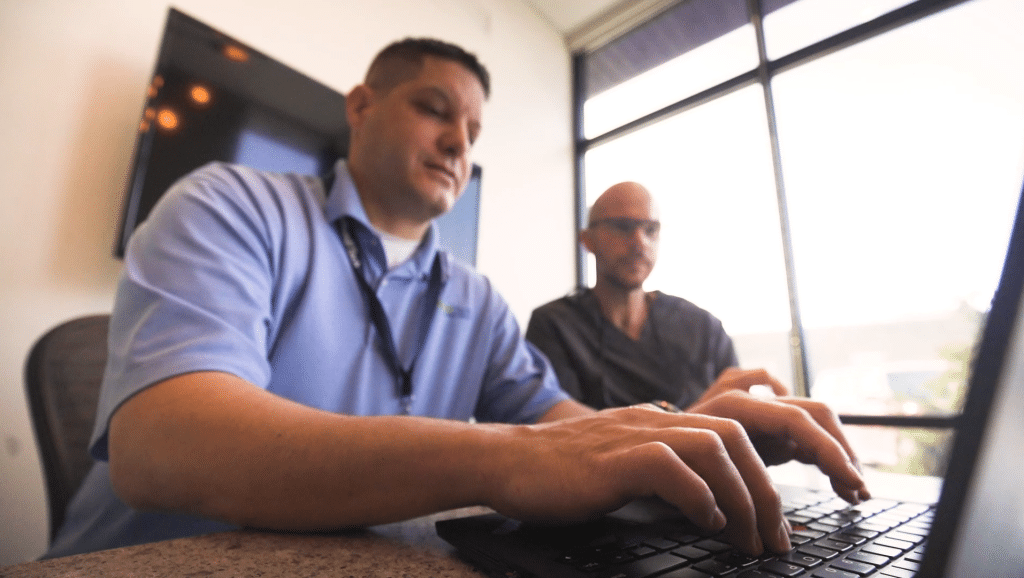 Small businesses account for 58% of data breaches.
With cyber attacks on the rise, what measures are you taking to protect your business from unauthorized access and data breaches? Our team can work with you to evaluate the security of your network and operations. We then offer you suggestions, best practices and help you implement a cyber security program.
Password Protection
81% of data breaches are due to weak, default or stolen passwords. Password Keeper is a digital vault to store those passwords.
Intrusion Detection
We recommend having a system in place that can detect malicious activity.
Firewalls
A firewall is a tool that monitors and controls incoming and outgoing network traffic. It is a wall between you and the bad guys.
Phishing Protection
Firewalls are the Wall between you and the bad guy.
Anti-Virus
WebGuardian is the product of choice for ReadiTech. Cloud-based, managed anti-virus technology.
Spam Filtering
Filter out the bad emails from the good
Patch Management
Make sure you have the latest updates, fixes or improvements to your computer systems.
Vulnerability Scans
Find out if your network is open for attacks. Don't have a weak link.
Security awareness training
Are you looking to protect your business from the inside from cyber threats? Our Security Awareness Training might be what you are looking for.
Employees are frequently exposed to social engineering attacks. Our comprehensive training program helps employees recognize threats to protect themselves and the business from cybersecurity attacks.
endpoint detection & response
Today's threats require better protection than what typical anti-virus can provide. Endpoint Detection & Response (EDR) is the best tool we have to address malicious software.
Anti-virus is no longer an adequate defense against today's threats. EDR offers more advanced protection and a better value. ReadiTech partners with an industry leader to provide a robust EDR service for our customers.
Looking for managed IT services?