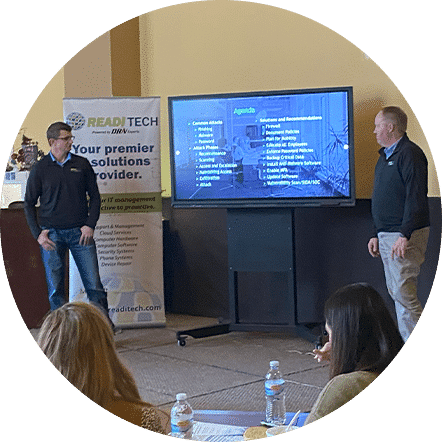 Our team of experts hosts events to help educate our clients.
See what is coming up:
Join our experts.
Sign up online or contact us at 877-559-4692.
Anti-Virus Webinar
This exclusive webinar is invite-only for our current anti-virus business customers.
Anti-virus now lets through around 55% of attacks. Join our team of cybersecurity experts for an online webinar to learn how to protect your business.
Sign Up
How to Apply
Apply online for each scholarship at the links above.
Award Procedure
DRN will review applications, and winners will be selected randomly from each school. Winners will be announced and notified by mail in May of each year. The winners of the DRN scholarships will be awarded on a one-time basis and will not be renewable. Award will be paid upon proof of registration at an institute of higher education and will be issued in August of the award year. The scholarship will be awarded without regard to race, ethnicity, national origin, religion, sex or disability.